Auto Financing with Bad Credit or No Credit in Williamsport PA | Used Car Loans & Leases

At Blaise Alexander Subaru we know that difficult situations such as a divorce or bankruptcy can leave you with less than perfect credit. Some places will deny you auto financing if you have no credit, bad credit, or have declared bankruptcy. We believe that there has got to be a way that you can still get behind the wheel of a high quality used car, truck or SUV that is new to you. Take a look at the requirements below and contact Blaise Alexander Subaru if you have any questions or to see if you qualify.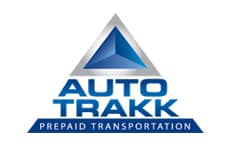 Do you have less then stellar credit?  No credit?  Bankruptcy?  Divorce?  Do you need a vehicle?  Well Autotrakk can help.  Autotrakk is available here at Blaise Alexander Subaru.  We can put you in a late model car(2005-2009) with low miles and have you showing your new car to your friends in no time!

AutoTrakk Requirements:
Have 3 years of local residency.
Have 1-5 years of employment in the same line of work.
Have a minimum of $1000 down, cash or trade.  More helps you!
At least $1500/month gross income.

What to bring to the Dealership:
Current Pay Stub.
Valid Driver's License and Insurance Information.
Utility Bill, Phone Bill, Credit Card Bill for Proof of Residence.
Bankruptcy Documents, if any.
Down payment or trade valued at $1000 or more.

Great Cars Still Available for Lease through Autotrakk here at Alexander Subaru!


Please contact a Sales Associate at 570-494-0836!

Disclaimer:  Tax and Tags are included in weekly payment.  Autotrakk cars do not qualify for advertised pricing.